On occasion, we have the opportunity to create one-of-a-kind stained glass projects. Curious to know how they come together? Take a look at some photos of our workshop below.
We love when clients become repeat customers! If you remember our masterpiece Muskoka dome, you might recognize the lake & forest theme here. Our clients were in need of some transoms throughout their home to compliment their beautiful dome, and we are happy to oblige!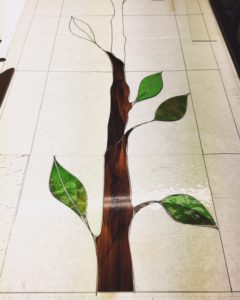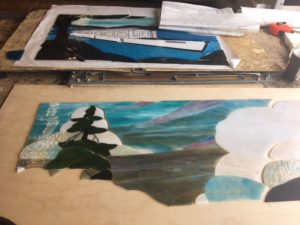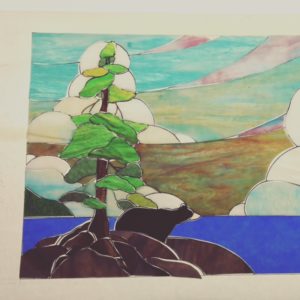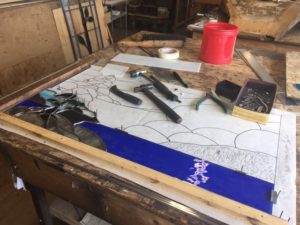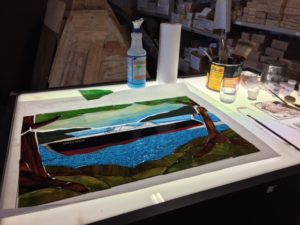 Here's a look at one of our recent installs in a brand new home. How nice to look up and see the sky!