This Titanic-inspired beauty turned out to be quite a fun but challenging project! Our clients wanted to evoke the elegance of the famous early 20th century dome, but in a unique oval shape. Well, challenge accepted!
With a tight slope, this design had to be meticulous. We even curved some of the glass ourselves! The filigree accents, various glass types and beautiful jewelled centre make this a truly tailor-made, custom project, and one we are very proud of!
Bill, always attentive, accompanied this creation all the way to Richmond, Virginia and installed it himself. Parting is such sweet sorrow, but we are so happy that our clients are thrilled! At least we snapped some photos!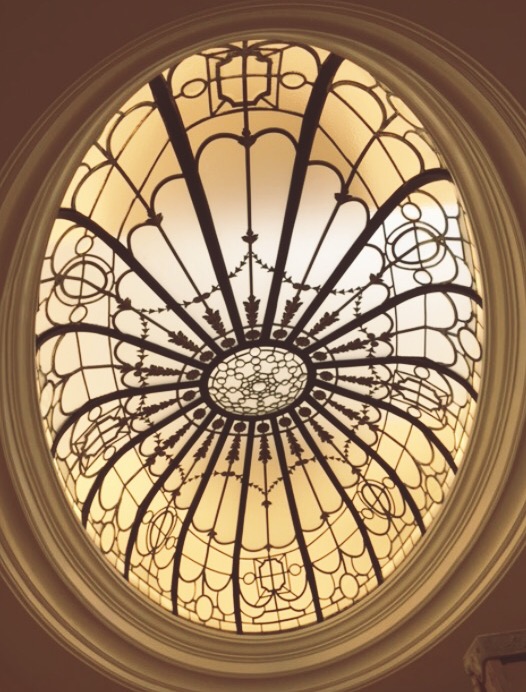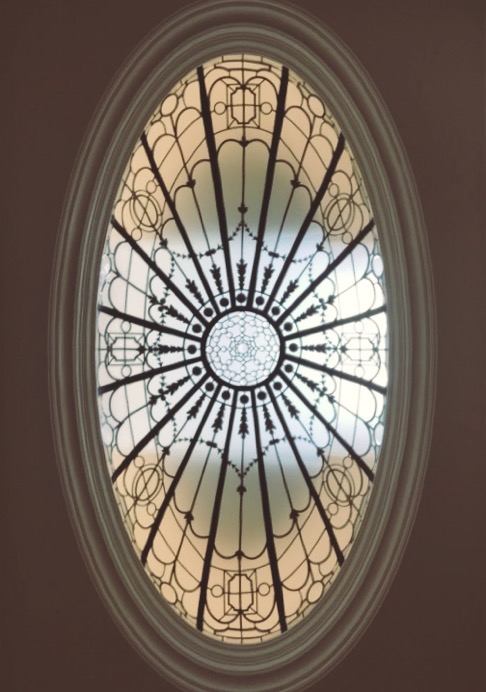 Be sure to follow our Pinterest, where you can always find something inspiring:  https://www.pinterest.com/sdgdesignto/