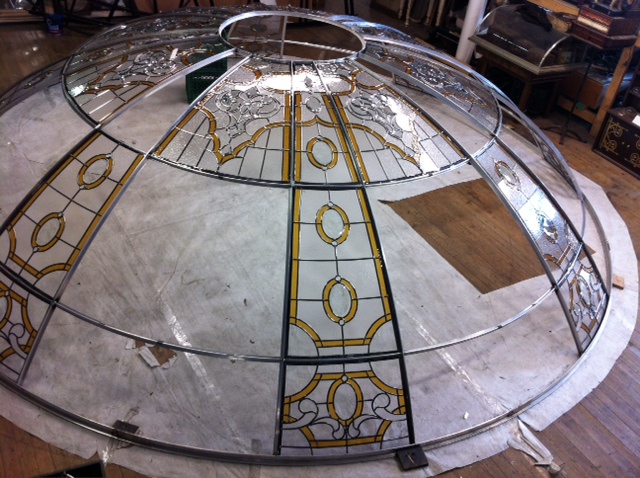 As the year nears to it's end, we are working around the clock to install the crown jewels (aka domes) into our clients' residences.
Also, two flat lenses for Las Vegas casino ceiling are packed and ready to ship…that was another fun project, having to work closely with the designers around a very delicate color palette.
Feels like harvest time indeed.
Here's a sneak peek of one of our projects on the go! The touch of gold in this beauty above truly feels regal, stay tuned for the completed stained glass dome in it's full glory….