Archive for December, 2014
Friday, December 12th, 2014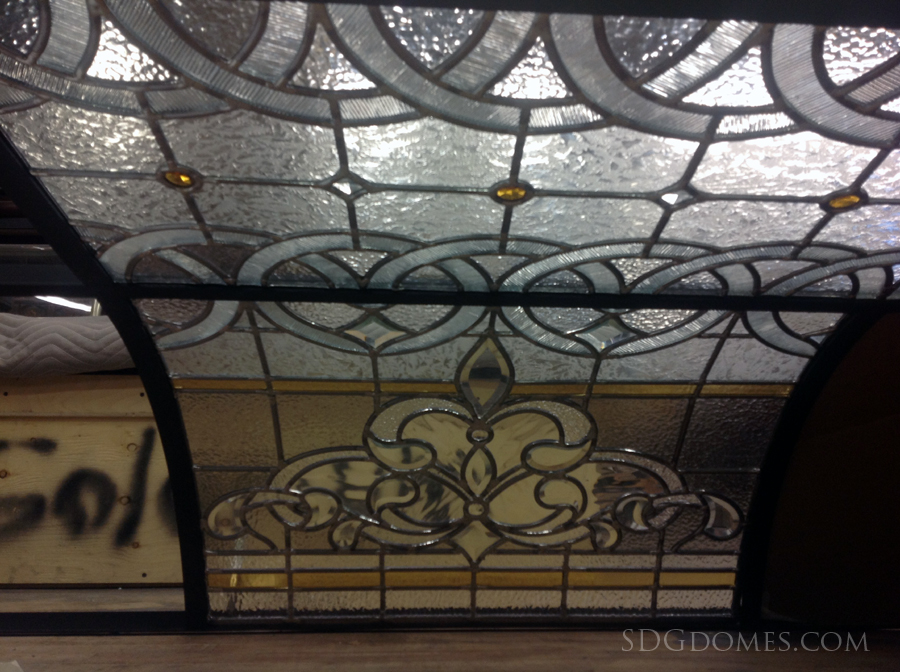 Looking at a dome in process.
Wednesday, December 3rd, 2014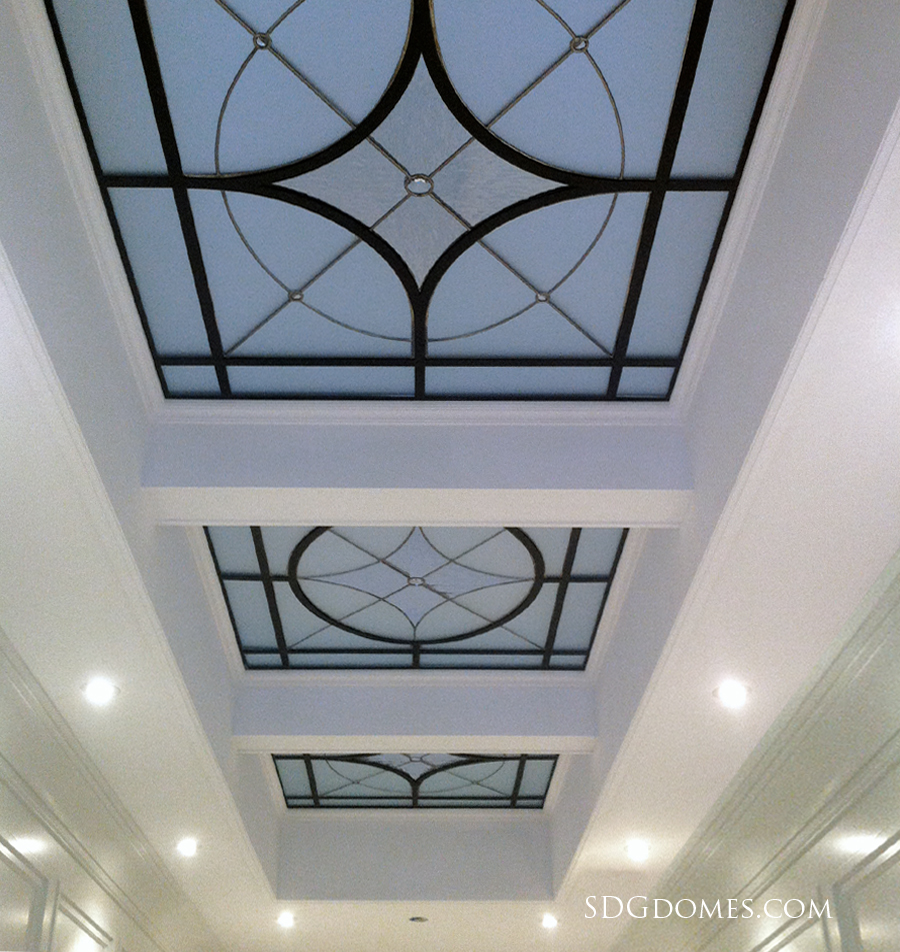 A series of three flat lenses above a stair and main hall, with a subtle difference in the centre lens. To suit the transitional interior contemporary acid etched glass was selected and the centre highlighted with a water glass texture to match the window on the landing.