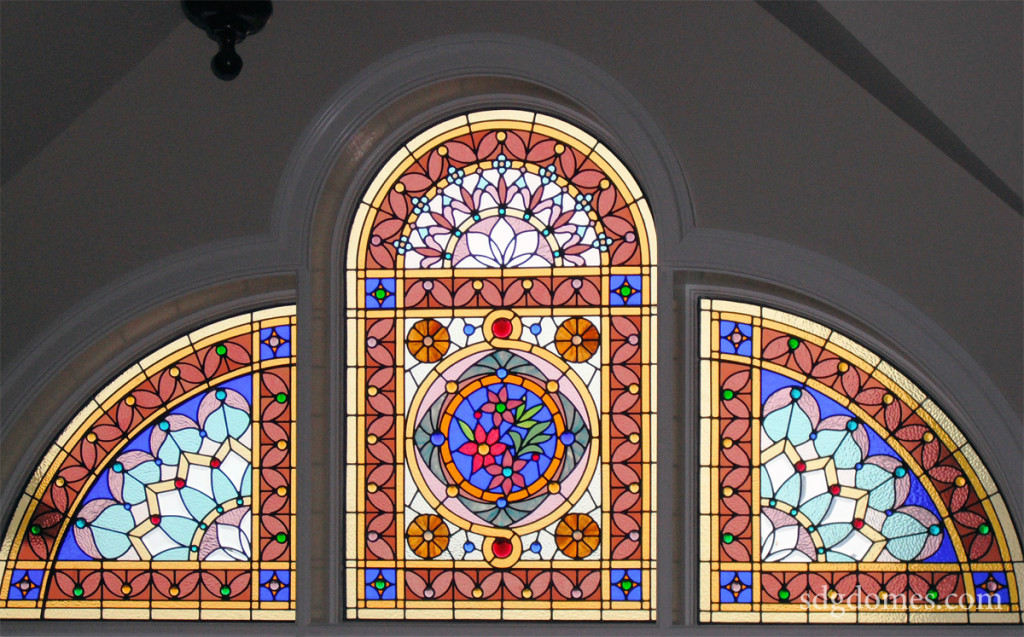 Of recent we are receiving more requests for colourful stained glass projects. These windows were inspired by an old Victorian window our clients brought to us.
Pictured below a photo in the studio prior to installation in a Pennsylvania residence.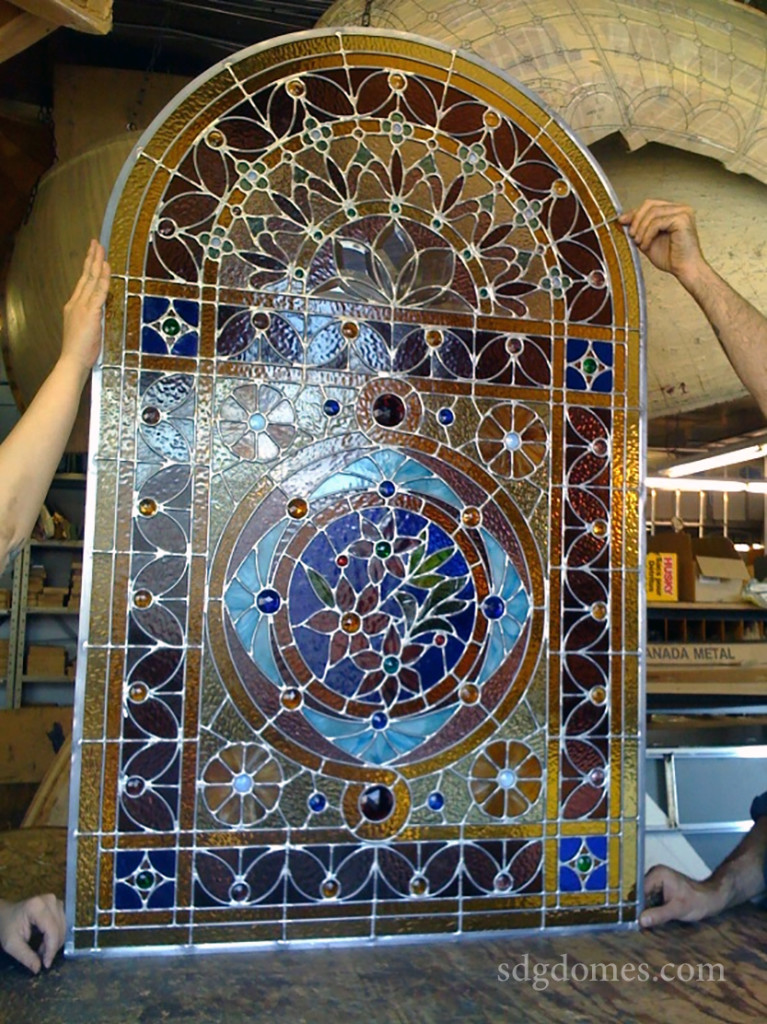 It's interesting to me to see how motifs make the rounds. These windows although Victorian in style are appealing to my Gatsby era addled imagination rife with peacocks, and monograms.