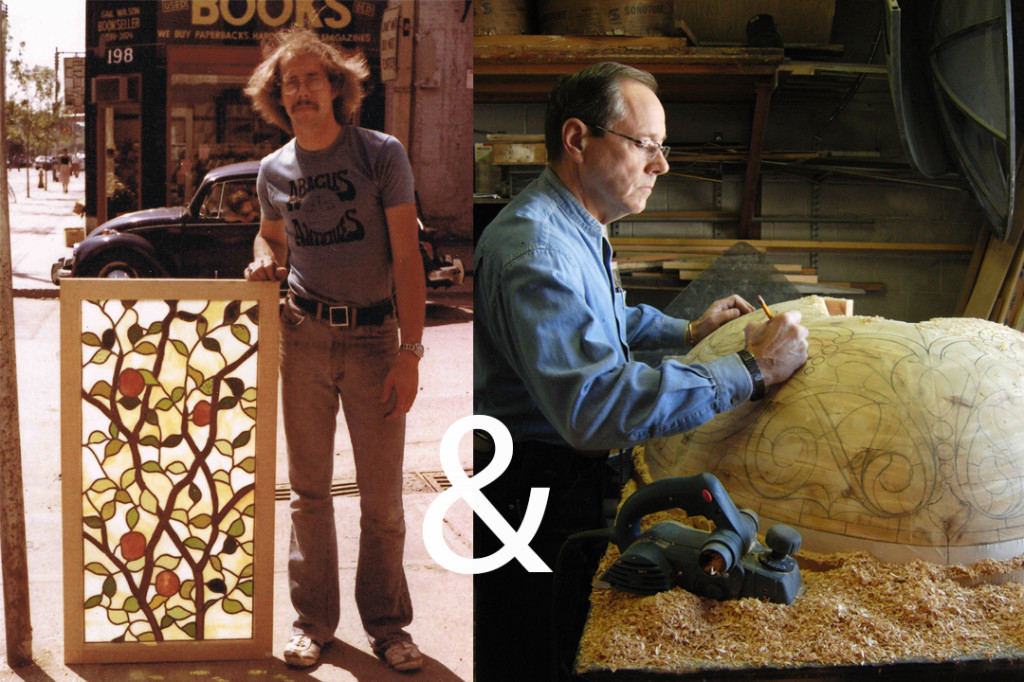 Bill's first studio was on the oh so hip strip of Queen Street close to the iconic Queen Mother in Toronto, for almost 20 years, and now in our studio secreted away like a speak easy behind an unmarked door up on Dupont St. for almost another 20 years. For Bill's sake I will not do the math, but lets just say he's been in the stained glass business for some time.
Over the years he has pioneered and adapted traditional leaded glass techniques to the construction of domes. The actual leading, cutting, and construction is still the same centuries old process, but there is a little engineering and finesse necessary to pull off a dome. The true success of the studio is built on the artistry of the designs Bill creates, the best work comes when clients give him free reign, they are always delighted with the results.
The artistry of the studio is evident on entering through the "Fussnarian" array of curated oddities selected for their patina, hand work, age and wear. Culled from the menagerie a piece of discarded tattered lace becomes the inspiration for a unique dome design. The process and inspiration for design is as interesting as the finished work. Bill is a true artisan, and each dome is his art and craft.
Backing Bill up and working to execute his designs in the "Fussnarian" way is a handful of dedicated glass artisans and a few wild cards to get the work done.
More about those talented artists later……