Archive for September, 2009
Thursday, September 10th, 2009
Here's a quick pic of a dome we've been working on. The view is from the shop floor looking upwards.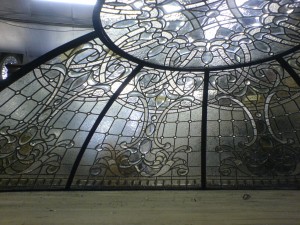 Tuesday, September 8th, 2009
This week we begin the draftwork on another new project in Los Angeles, CA. We're designing a 10′ diameter dome that will accomodate a chandelier lift for a private residence in Seal Beach.