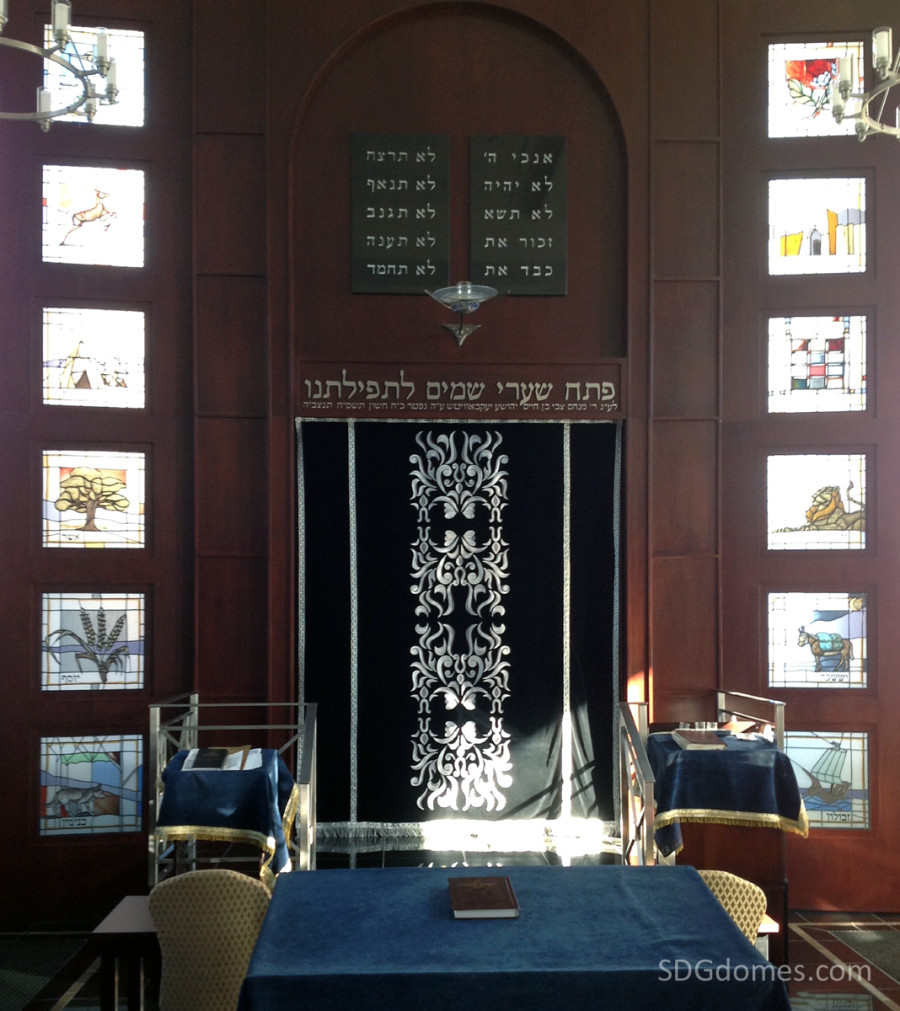 Another successful collaboration with Petrie Design and Munge Leung.
We worked closely with members of the Synagogue regarding the symbols, colours and text, experts were called in and choices scrutinized until it was just right.
The assembly, painting and installation were carried out by our studio. As a result of this painted project we are beginning to incorporate painted elements into our other projects.