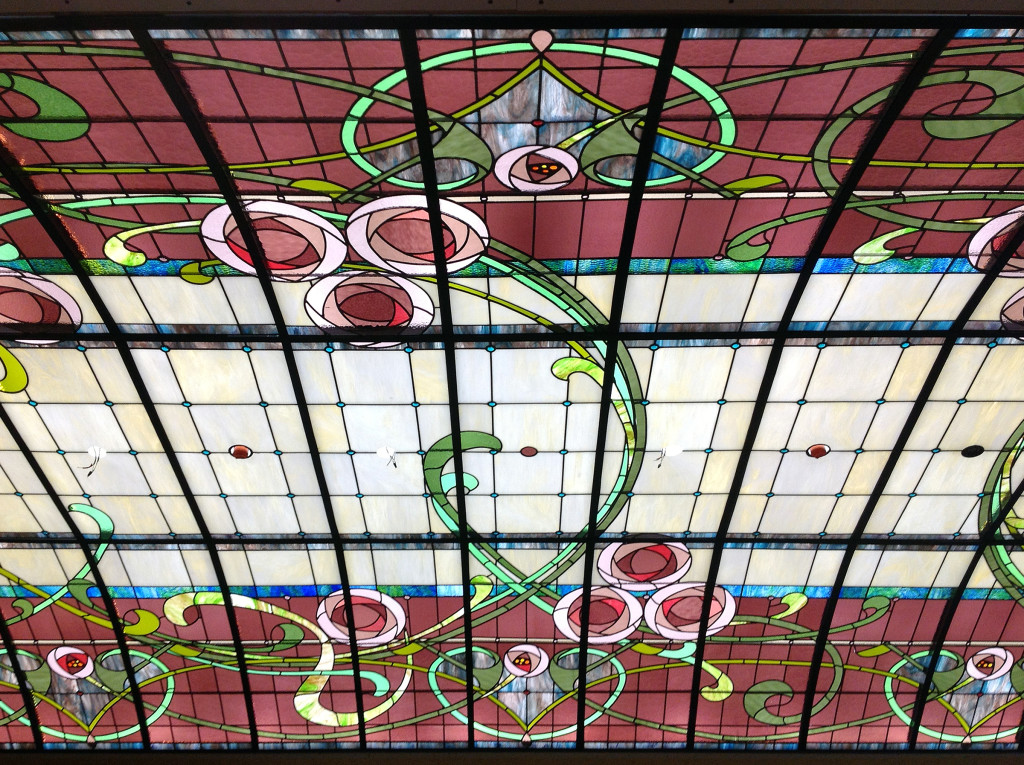 Our second collaboration with Munge Leung and Ink Entertainment has brought about this Art Nouveau Inspired Stained Glass 38′ x12′ Racetrack Oval Dome. It will be the main feature in the Loews Hotel Vogue; La Societe Restaurant in down town Montreal.
Special thanks to Rob Petrie for creating the stunning design drawings and our crew here Kathryn for excellent color and glass selections, Robin and Andrea for the many hours put in cutting and leading the panels, Al for his dexterous work installing and building the framework, and of course Bill, because he did everything!
I wonder if we will have our next Christmas staff party under this dome, like we did for the one in Toronto? The Munge Leung web site has wonderful photos of that project here.